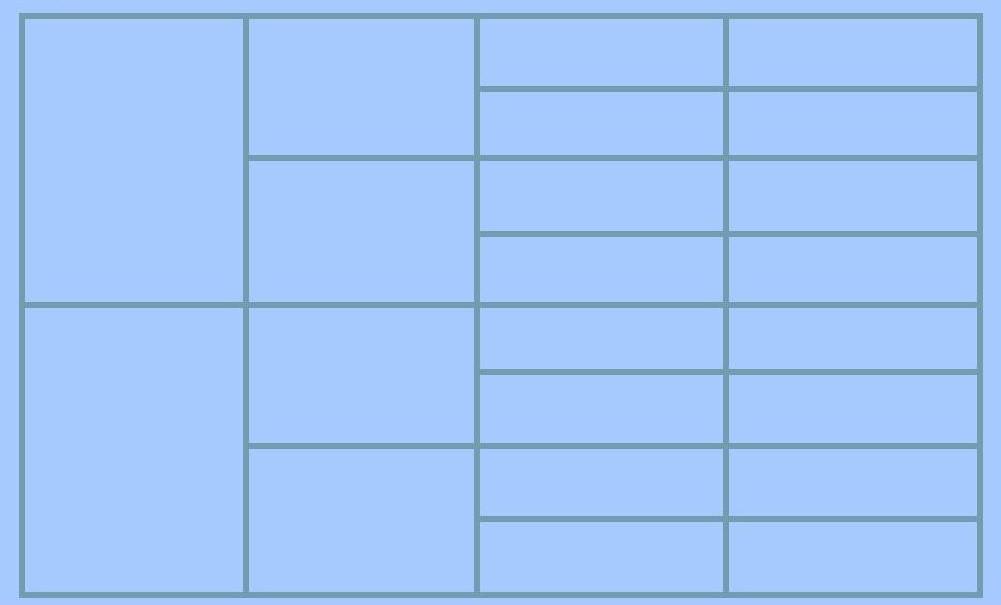 Norris - Navajos Shishaldin of Arcticpack
D.O.B - 13/03/2004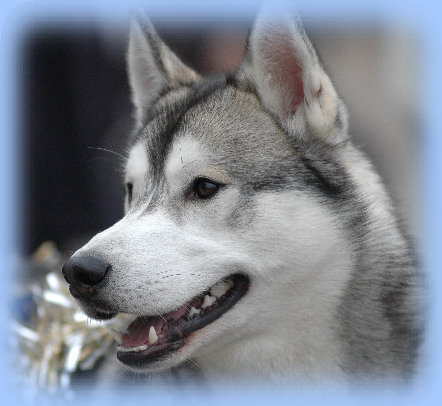 Pedigree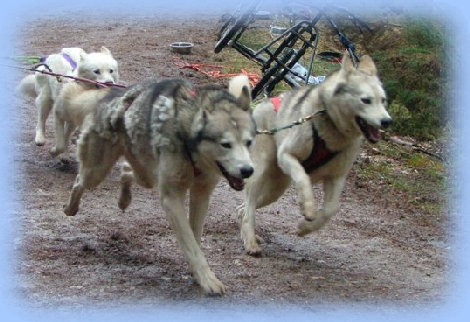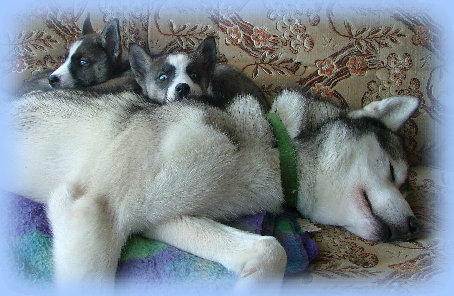 This is gorgeous Norris. He is a wonderful, big, happy dog who is always smiling and everyone loves him. A very easy going and laid back dog he likes nothing more than to be up on the couch beside you. With only 3 months between them, he grew up with Mohceh and the two of them were very close. They were often curled up together in the dog run and shared a box together in the van. Since we lost Mo, Norris was visibly missing him and spent a lot more time with Wilson. In harness Norris is a very strong hardworking dog. He is comfortable anywhere in the team and will lead but can get a bit distracted by loose dogs and wildlife so is better suited to team or wheel. Nowadays he can get a bit stiff after longer runs and is now much more suited to shorter bike runs with Cam. This helps keep him fit without him putting any uneccessary stress on his body and it's at a pace he is more comfortable with.
Arko and Dancer with a very patient Norris.
Norris leads the way with Mohceh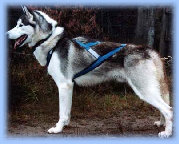 Ch Jedeye Mandella at Sassicaia
Ch Mikalyas Nadyezda
Alaskans Nikolaos of Anadyr
Kodiaks Kandle
Brushbows Zinzan
Mikalyas Nikita
Alaskans Sergei of Anadyr
Alaskans Lippy of Anadyr
Komets Timber of Kodiak
Alaskans Pearl of Anadyr
Brushbow Zobel
Ch Zoox Zachara of Gwaihir
Mikalyas Nakiskas
Brushbow Siobhan
Alaskans Blackjack of Anadyr
Alaskans Grey Mouse of Anadyr
Alaskans Tokon of Anadyr
Alaskans Chenega of Anadyr
Kirkemos Tebee
Tenaya of Tanglewood
Alaskans Jafet of Anadyr
Alaskans Klondy of Anadyr
Che of Mikrischa
Brushbow Roxanne
Forstals Aladyn
Brushbow Roxanne
Ch Zoox Gadzheek
Ch Zoox Dukara
Mikalyas Morkovitch
Mikalyas Natyenka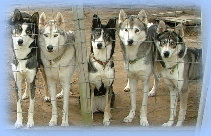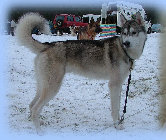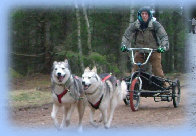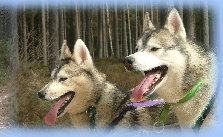 © Arcticpack Seppala Siberians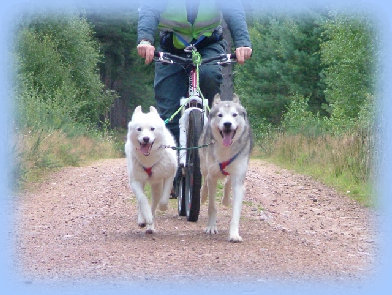 Norris as a 10 year old with his niece Squeaky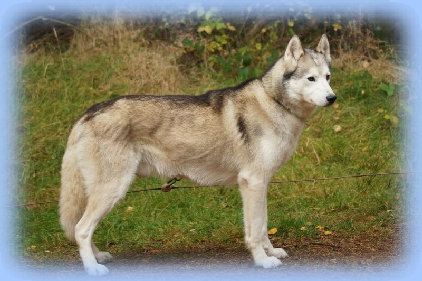 Norris at 12.5 years old
He is a great eater and never misses a meal even when the bitches are in season. He has a lovely temperament and used to regularly attend fundraising events with us. He shares many traits with his niece Natalie from the way they 'talk' to the way they pad their feet.........it is really lovely to have that family link.