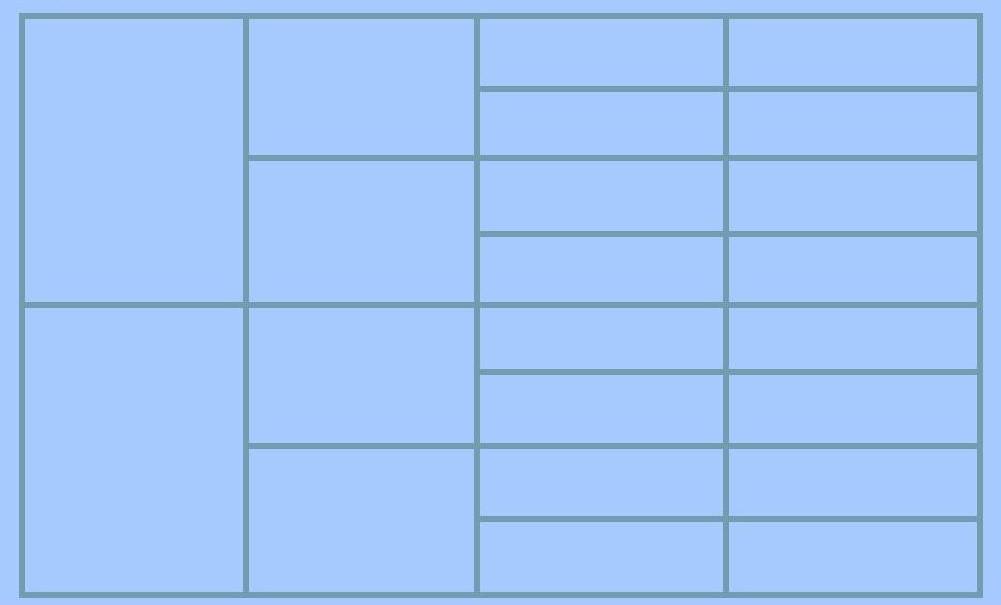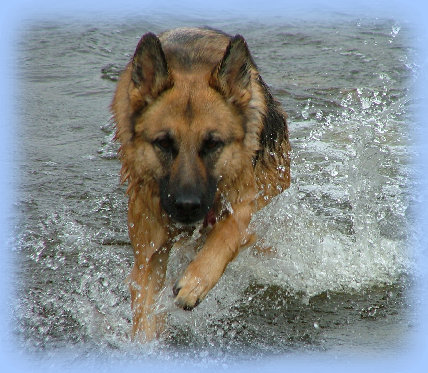 Witchy - Langfaulds Xera of Arcticpack
D.O.B - 18/03/2002 - 10/11/14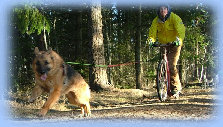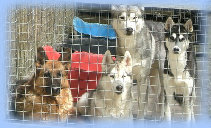 Pedigree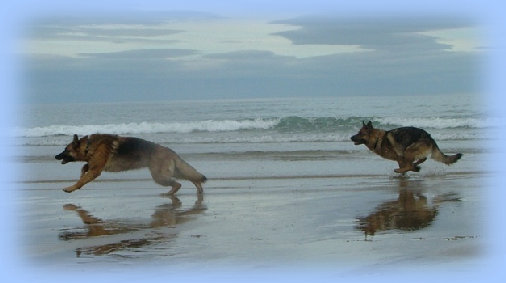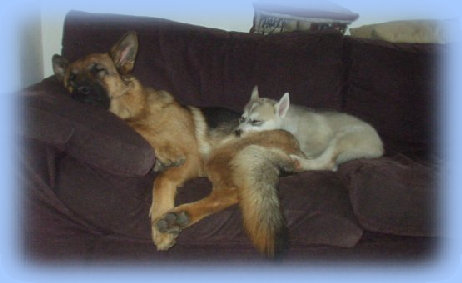 Devonlea Sega
Euterpe's Gina
Amulree Tulyar
Devonlea Kilo
Ch Jonimay Shannan
Barshar Lirka from Wenzglaff
Tony von der Wienerau
Ch Amulree Tisn't
Ch Moonwinds Golden Mahdi
Finross Ziggy of Devonlea
Ch Ir Ch Rosehurst Chris
Jonimay Hilka
Warrenways Gucci from Wenzglaff
Nadja vom Hasentanz of Vallermosa (imp)
Zamb von der Wienerau
Xila von der Wienerau
Ch Longvale Octavius
Amulree Hullabaloo
Eiko vom Kirschental
Ch Moonwinds Golden Mirage
Lido vom Grauen (imp)
Fullwoods Zaza
Uran vom Wildsteiger Land
Rosehurst Ramana
Condor von Arminius
Minka of Jonimay
Lork vom haus Beck
Pischa V Gafieger Hof (imp)
Falco vom Lechtal
Bessi vom Hasentanz
This is Witchy our third dog. We couldn't have asked for a better GSD. She loves tennis balls and swimming and up until she was around 9 years old frequesntly ran in harness. She had her last, short run in harness on her 10th bithday When she was younger she regularly used to free run with team on training runs and we decided to give her a try in harness. She absolutely loved it and really enjoyed her runs on the scooter. Witchy really took a shine to Tashya and was quite sad when we lost her, but Hexie helped her a lot. The two of them are best friends and chase each other about the place, usually barking and making a lot of noise!
Witchy leads the way at 9 years old.
Looking after a puppy Norris. Norris was her favourite puppy. She hasn't liked any other pup as much as him.


© Arcticpack Seppala Siberians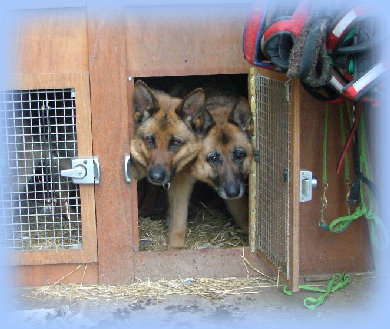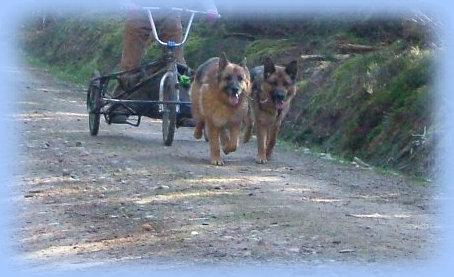 her last run in harness on her 10th birthday.
With her pal Hexie
Over the years Witchy has been our chief puppy sitter. The pups we have brought in all loved her. Witchy can be a bit bossy with other dogs outside the kennel but has a fantastic nature with people. If you throw her a stick she will be your friend forever. She is a fairly old lady now, but still keeps all the youngsters in line.
You can read more about Witchy and her passing on our blog.