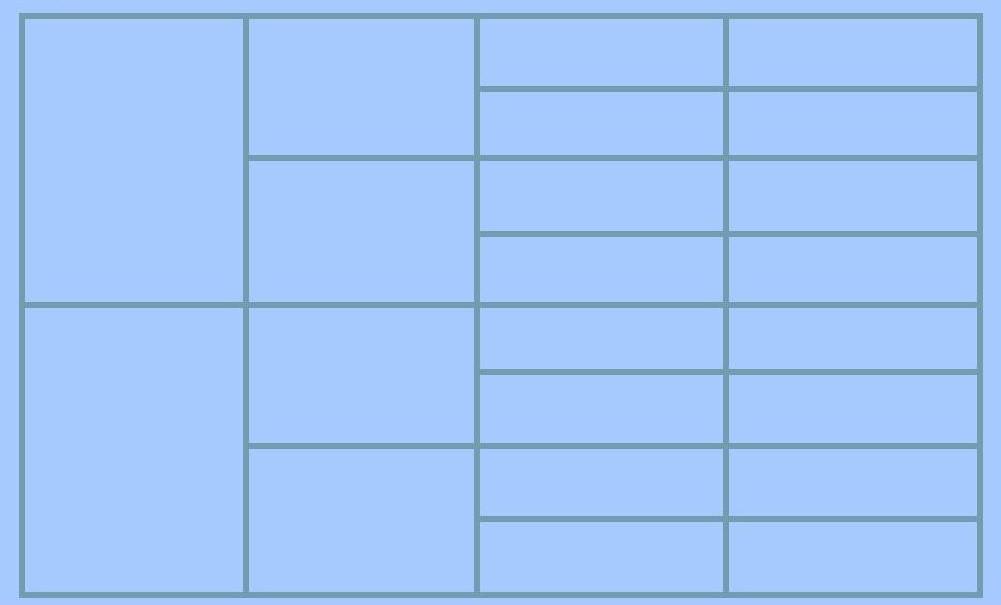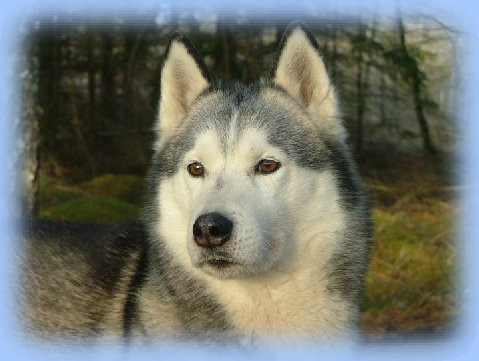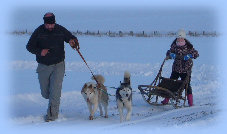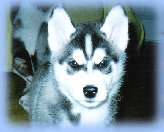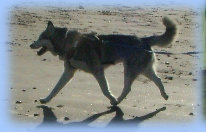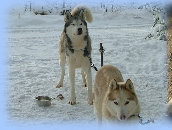 Kai - Icynights Shadow of Arcticpack
D.O.B - 06/10/2001 - 10/05/16
This is Kai, our second dog. He is a very handsome boy and has a tail that never stops wagging. Kai was never too fussed about working in harness and used to have the occasional run on the scooter or bike if he wanted to. He gets on very well with all the girls but isn't very keen on mixing with most of the other males.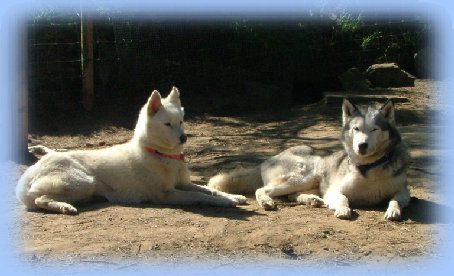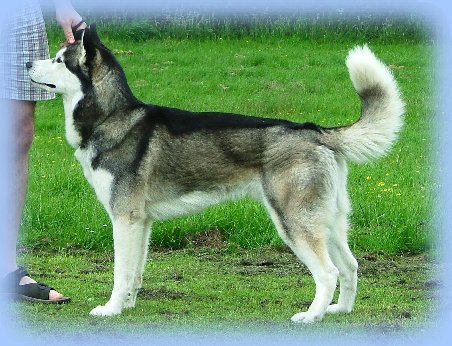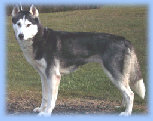 Ch Am Ch Solochas Southern Legacy
Kivaniks Berlin
Am Ch Garlans Southern Comfort
Am Ch Mylas Catch Me if you Can
Sontells Sorion of Alascotia
Sarawana Zodiac Spirit
Zoox Duzella of Sarawana
Ch Zoox Gadzheek
Ch Muiryetts Soft Amber of Sontell
Ch Sarawana Zhoozhzhat
Am Ch Mylas Cotton Candy V Teeco
Am Ch Innisfree Starchaser of Myla
Am Ch Sarojas Jaligra September
Ch Innisfrees Spirit of Garlan
Am Ch Innisfree Sierra Cinnar
Innisfree Cybis
Am Ch Demavands Sa-Shunka of Sno-Den
Am Ch Sarojas Scheherazade
Am Ch Innisfree Return Engagement
Am Ch Innisfree Pegeen
Am Ch Innisfree Brannigan
Am Ch Innisfree Cinnamon of Myla
Acryse Nearctic of Alascotia
Acryse Iceberg Lady
Goosack of Kolyma
Zoox Anakma
Dubchek of Mikrischa
Zoox Aducha
Ch Zoox Gadzheek
Zoox Duzella of Sarawana
Pedigree
Kai at 3 years old
Relaxing with Squeaky


© Arcticpack Seppala Siberians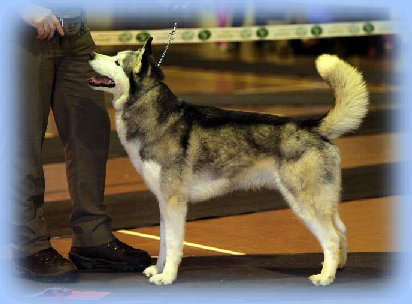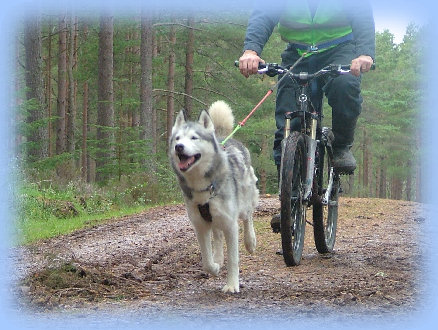 Enjoying a run
Kai at nearly 10 years old winning BIS at the SSHC open show in 2011. Thats to the very talented Helen Wood at Siberprint for the picture.
He loves people and is a happy, outgoing dog and just loves to be in the show ring. His favourite things are cheese and his best pal Kifa. Kai also likes to steal socks and remote controls. As a youngster he was a complete monkey for finding escape routes from the garden and taught us a lot about 'husky proof' secure gardens! Luckily, his love of food has always been greater than his desire to run off and he always came back for a biscuit. You cn read more about Kai and his passing on our blog.